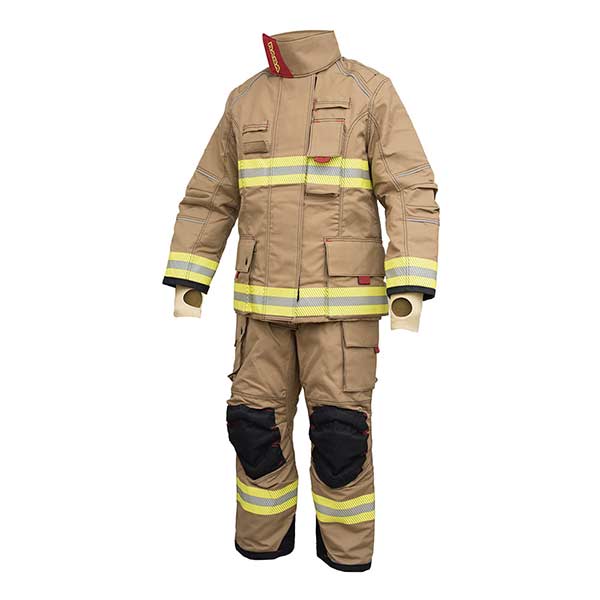 DRAG THE PRODUCT TO SPIN 360º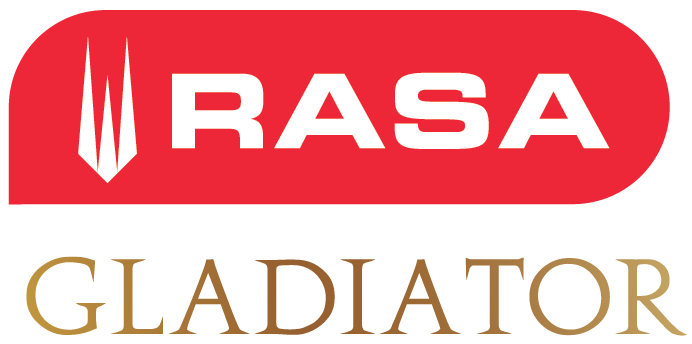 THE IMPROVEMENTS YOU LOOK FOR MADE REALITY
The best of two worlds in the RASA GLADIATOR suit. Your protection and the best design in a single suit. A light and comfortable equipment, with an ergonomic design that offers more security adapting to all requirements.
AVAILABLE COLORS BLACK AND GOLD
PERSONALIZATION On the back with the name of your barracks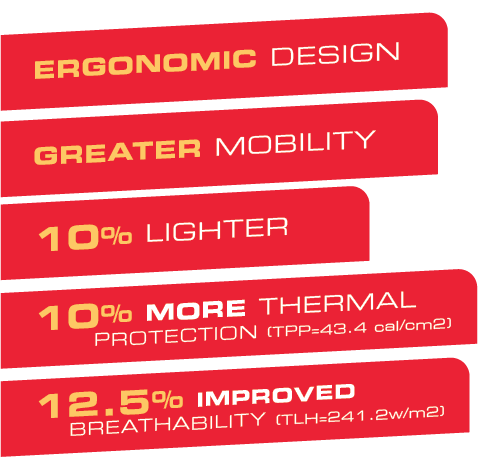 POCKETS WITH GREAT LOAD CAPACITY, HANDY HOLDER AND SMOKE DETECTOR HOLDER
The handy pocket comes with superior support for radio and / or gas detectors.
REFLECTIVE BANDS ON SHOULDERS, ELBOWS AND LEGS
They give greater visibility to the firefighter in situations of low light.
SEGMENTED AND THERMO-ADHERED REFLECTIVE TAPES
They provide visibility, greater mobility and prevent the accumulation of heat.
SPECIAL BELLOWS AND PLEATS
They give more mobility thanks to its design. Sleeves in 2 pieces, pleats on elbows and knees and on back.
ERGONOMIC DESIGN ON KNEES
Reinforcements with thermal barrier to generate additional protection.
INTERNAL REINFORCEMENT OF CUFFS
PERSONALIZATION
RASA GLADIATOR's new Exterior fabric technology gives you greater protection at high temperatures, greater resistance to UV rays, a firmer color for longer and more mechanical resistance. We increase your visibility, mobility and equipment protection in areas with high wear.
Therefore, RASA GLADIATOR is the new generation in protective suits.