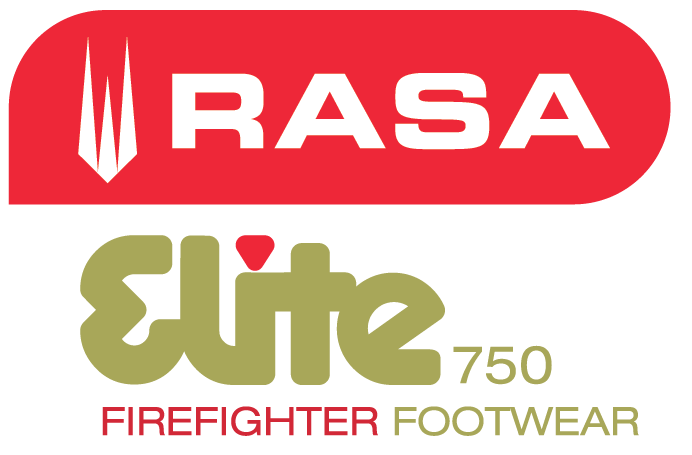 FIREPROOF RASA BOOTS
The RASA Elite Firefighter Footwear leather boots use a multilayer protection system similar to the firefighter suit. This system is formed by an intelligent EPTFE membrane that allows a fluid breathability, and is waterproof and inert to all kinds of chemicals.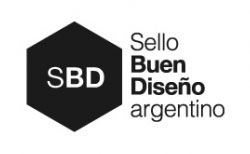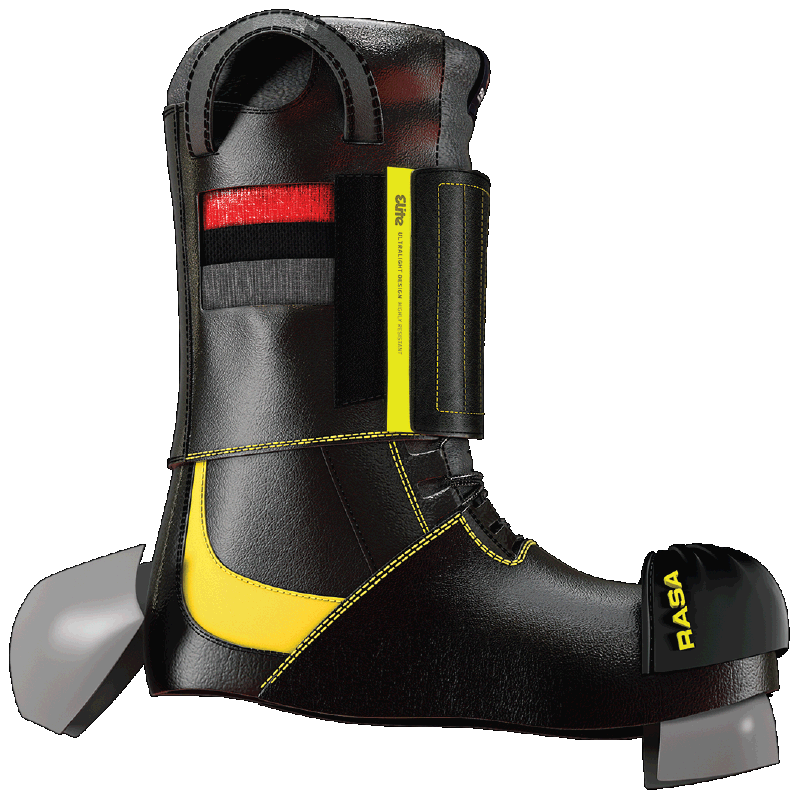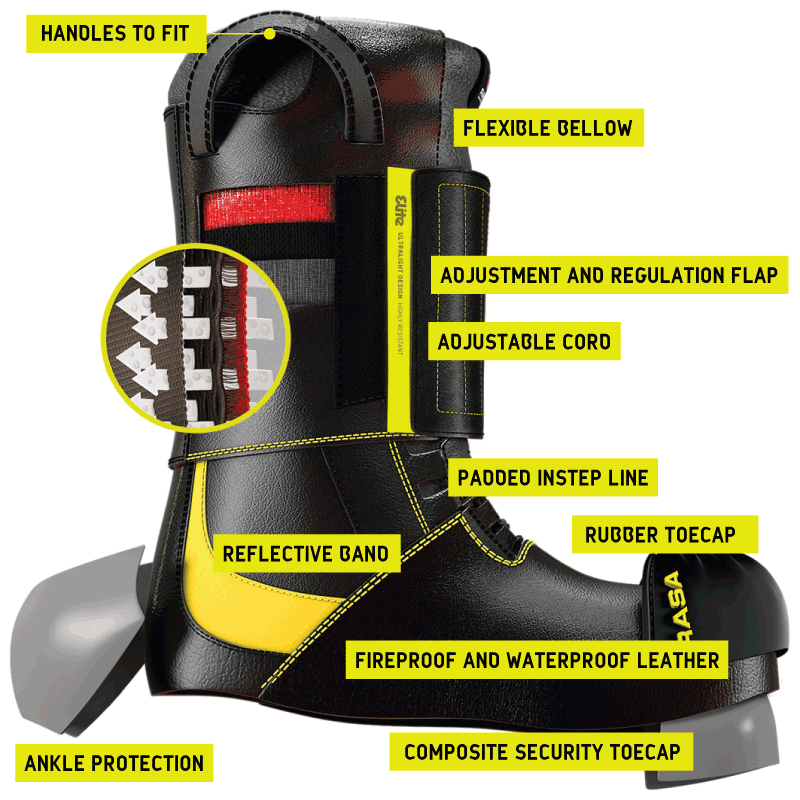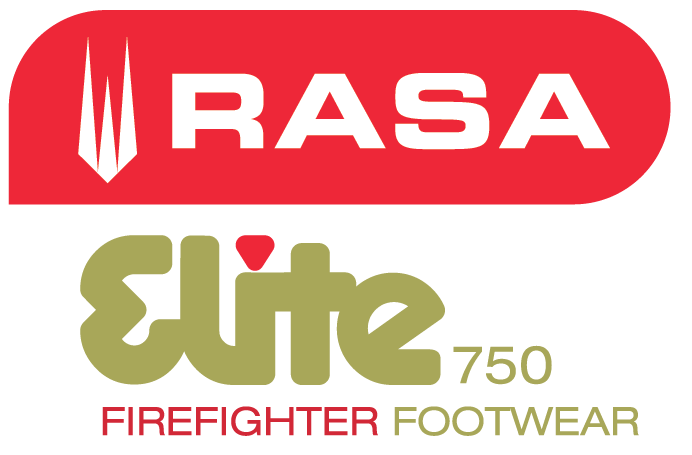 ADJUSTMENT SYSTEM
PULL&FIT
According to point 6.4.2 NFPA 1977 from forest fire protection rules, the footwear must have an adjustable system that ensures that the ankles and the lower part of the leg are snug and well protected. For this purpose we created the pull & fit adjustment system. A 100% elasticized Para Aramide filament cable system that runs through the lower part of the boot, ending in an adjustable fit protected by a fireproof and waterproof 2.3 / 4mm leather cover.
All you have to do is put your boot on, pull the elasticized cable and you're done, you have your perfect, fast and custom fit.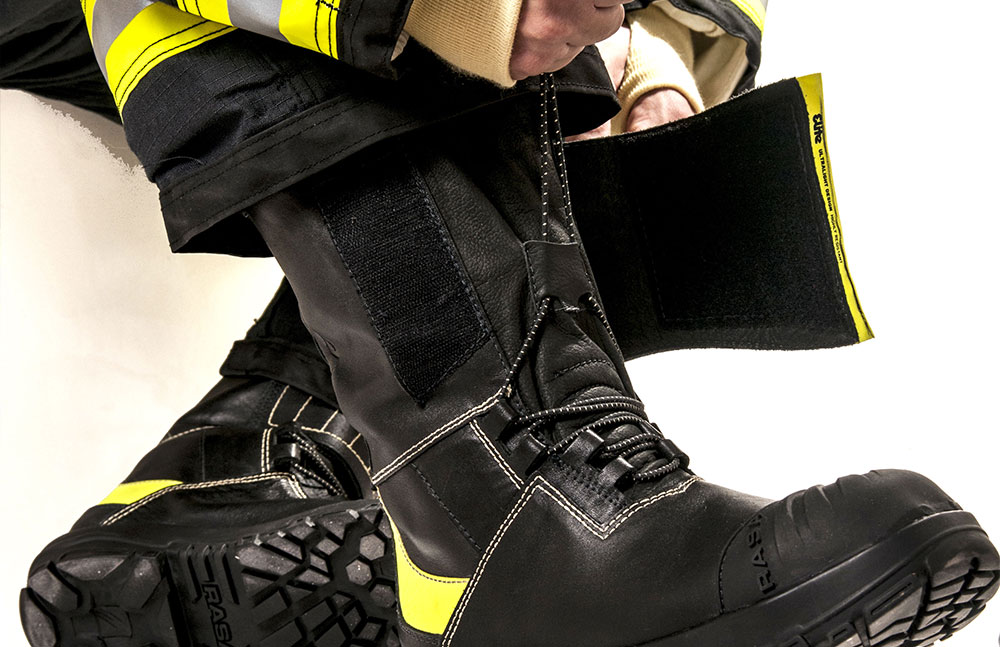 Our elite firefighter boot is designed from the modern safety concept, where not only protection is important but also comfort plays a preponderant role.
This is why we replaced the typical anti-puncture steel template with a new multilayer template of high tenacity textile fibers, with a thickness of 3.9 mm and 23% less weight.
NO METAL SUPPLIESLIGHTER AND AVOIDS HEAT AND COLD TRANSFER.
GREATER PROTECTION SURFACE100% AGAINST 85% PROTECTION PROVIDED BY STEEL.
THERMAL INSULATION26.5% HIGHER THAN A STEEL INSOLE.
GREATER FLEXIBILITYAND FOOT CONTROL, LESS EFFORT, LESS TIREDNESS.
IMPROVES BIOMERICAL AND BIOTERMAL CONDITIONSBY 35.5% AGAINST STEEL INSOLES
IMPROVED STABILITY OF THE FOOTBY 20% AGAINST A FOOTWEAR WITH STEEL INSOLES
ANTI-PERFORATIONACTS LIKE AN BULLETPROOF VEST, "HOOKING" THE NAIL INTO ITS OVERLAYED LAYERS, WHILE WITH STEEL TEMPLATES THE TREND IS TO TRY MORE AND ONCE THE PENETRATION OF THE BARRIER IS 100% DESTROYED.




Our sole has been specially developed with a high performance acrylonitrile rubber compound resistant to flame, abrasion, oils, acids and anti-skid. The durability of the sole is sustained even at successive and prolonged exposures of extreme heat and cold. The design has been studied to accompany the firefighter in any situation:

1 channels of mud drainage
2 lateral stabilizer pads
3 lock stairs
4 shock absorber
5 anti-slip angle heel
6 turn zone
7 zone of traction and adaptation to the ground
8 stability zone
9 buffer zone
10 heel attack area
Our fireman's boot is designed from the modern safety concept where protection and comfort are equally important. The FIREPROOF RASA BOOT is the ideal footwear for the structural or forest firefighter suit.